About Dr. Lehman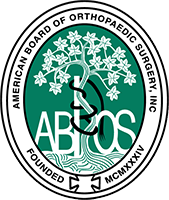 Dr. Lehman
is a Nationally and Internationally recognized leader in Pediatric and Adult spinal deformity surgery (
scoliosis, kyphosis
and spinal
osteotomies/realignment), cervical (neck) disc replacements
and
fusions,
and
lumbar (low back) surgery:
including
discectomies, decompressions, spondylolisthesis, stenosis,
and
fusion operations.
When appropriate he utilizes "state of the art"
minimally invasive surgery (MIS) techniques
with the assistance of a microscope to improve patient outcomes and results. Minimally invasive surgery (MIS) has been shown to involve less blood loss, shorter hospital stays, and less pain medication requirements than some open techniques. Often these MIS surgeries can be performed with a 1-inch incision.
Dr. Lehman's Profile Video:
Many patients that present to Dr. Lehman often have conditions that either do not require surgery, or are too complex to benefit from MIS procedures. In these situations, he utilizes various tests like MRIs, X-rays, and injections to determine which patients may benefit from surgery and those who can improve from moreconservative measures. Dr. Lehman is adept at performing all operations of the spine including the most complex pediatric and adults scoliosis and kyphosis cases. He always takes the time to discuss the various risks and benefits of each approach, in order to personalize and optimize each person's care.
Additionally, Dr. Lehman works very closely with other providers including: physiatrists, pain management, and physical and occupational therapists to exhaust all conservative measures before surgery is considered. His ultimate goal is to return patients to a high functional level with minimal pain.