← Back
Kristen Mitchell, MS, PA-C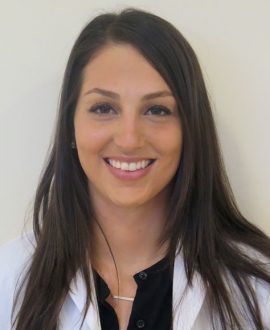 Kristen works as a Physician Assistant (PA) both in the operating room and in the post-operative care of all patients. She is part of an excellent PA team that looks after each patient from the moment they arrive at the hospital until they are discharged.
Kristen assists Dr. Lehman in the operating room, and takes care of patients during their immediate recovery. She is instrumental in running an efficient operating room and maximizing patient safety. From making the initial introduction to patients immediately prior to surgery, to providing care until they leave the hospital; Kristen ensures that her patients and their families are provided with the highest level of care.
Kristen has her Masters in Physician Assistant studies, and is a certified PA in the state of New York. She is specially trained in a variety of procedures, including spinal deformity, cervical spine, robotic assistance, and minimally invasive surgeries. She has worked beside Dr. Lehman since 2015, and her expertise and dedication make her an integral member of the team.