← Back
Jessica Rosinski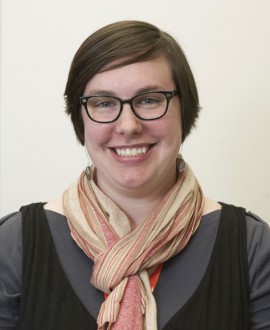 Jessica Rosinski is Dr. Lehman's Academic Coordinator. Jessica coordinates the side of Dr. Lehman's practice that includes his nationally and internationally recognized research and publications. Such research is vital to improve future patient care.
Jessica prepares slides for teaching purposes and presentations that Dr. Lehman gives worldwide in settings such as prestigious spine society meetings, grand round lectures and educational courses. Jessica's position requires an in-depth working knowledge of complex computer software programs and in organizing a vast amount of different types of information paramount to Dr. Lehman's academic and personal life. She likes to refer to her position as Dr. Lehman's "Life Coordinator."
In addition, Jessica arranges all of Dr. Lehman's travel: domestic and international, handles his re-credentialing for hospital privileges and medical licenses, and 101 other things that help Dr. Lehman be as efficient as possible! Although patients may not see Jessica when they come into the office, they can be assured that her invisible role is essential to Dr. Lehman's role as their spine surgeon!